Some of my clients:
Walt Disney Animation Studios
Marriott Hotels / Marriott Vacation Club
Waste Management (WM)
Drupal Connect
Various Drupal Agencies in Germany

Hotel Butler
Raytheon
7blueseas.com
SeinQuest
Disney's "The Secret Lab"

Digital Ribbon
3D Pipeline
Univessence Digital Studios
Riptide Software
Media Revolution
Featured Projects:
Hotel Booking Portal
Drupal, PHP, MySQL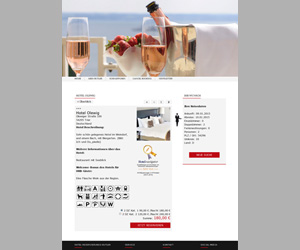 I developed this complete E-Commerce Hotel booking and management system from the ground up. Hotel-owners can input and manage Hotel-data, including pricing and availability for rooms and special offers (arrangements). End-users can search this data and reserve rooms or arrangements, as well as manage their respective user-data.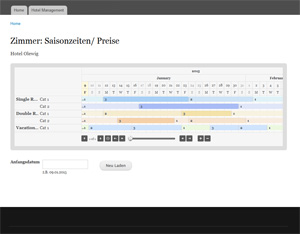 I developed a complete bookingengine (Object Oriented Design) for this Enterprise-level Application. The Data can be managed by the he hotels in a highly interactive interface (JQuery, Ajax).
The site uses the Drupal Commerce system, and is multi-lingual.
Leading Publisher for Wine and Beverages
Drupal, PHP, MySQL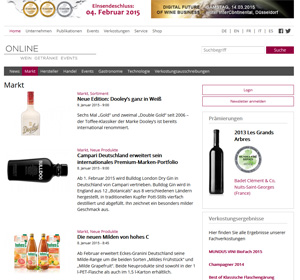 I helped with the relaunch of the main website, where I did the theming and was a technical Drupal consultant to the in-house IT team, helping with various coding issues. The new site has many layers, and integrates several sub-sites that were previously separate, for example featuring many monthly publications as well as wine-tastings.
I also changed the payment process, switching it over to a new credit-card processing service, and also helped with the creation of a multi-site.
Reverse Shopping Cart
Drupal, PHP, MySQL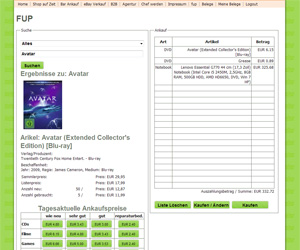 This chain of brick-and-mortar shops buys up items from walk-in clients in their various shop-location, and then resells these, for example on e-bay. For this project, an existing website was migrated to Drupal-7, and I developed a 'reverse shopping cart" for purchasing these items, which interfaced with Amazon's webservice, and created the customer's bill.
Car-Sale Portal
Drupal, PHP, MySQL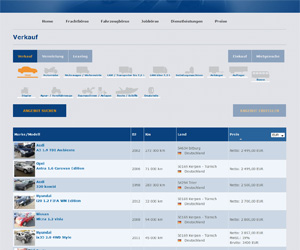 This client runs a portal for selling Cars and Freight-items. The existing system was stabilized and expanded. Various adjustments were implemented, for example dealing with multiple languages (multi-lingual site) and currencies.
HPorr.com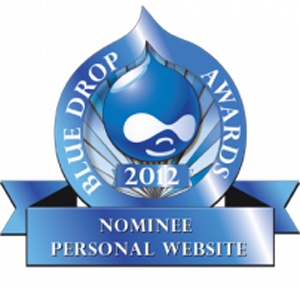 Drupal, PHP, MySQL
I designed this website here (hporr.com) to be different from the "standard" drupal sites, in that it "breaks the box." Drupal sites often look boxy, but I wanted to show that with some creativity, you can blend the underlying boxes or blocks into an overall design.
The site was subsequently nominated for the 2012 Blue Drop Awards, for best personal site.
Projects with other Drupal Agencies
Drupal, PHP, MySQL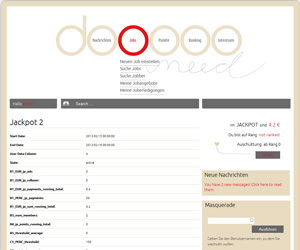 Large Job Portal
I was one of two main developers for the software-architecture and development of a job portal. Users could either submit jobs, or earn points for work performed. The points would accumulated in a jackpot and monetary rewards would be dispersed at the end of each month. I implemented the business logic of the client dealing with the calculation of the monthly jackpot payout, including transaction history. E-commerce was done with Drupal Commerce.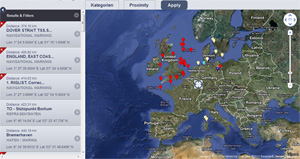 Information portal for recreational sailors
An interface was created that connected the site with various news outlets (Navtex) for navigational information and warnings, which were displayed as markers on a map (geompaping). The site was animated (open and closing, sliding, etc. with JQuery).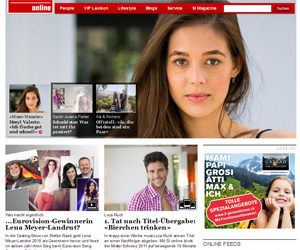 Website of a large magazine
Online Edition of a very large European magazine. This was an extremely large existing website, maintained by the agency. I implemented new functionality.
Community portal for chess enthusiast
Corporate website for a multi-national manufacturer of game-consoles
Leading E-Commerce Shop
I created a webservice that connected the shop with a logistics company (which would ship large appliances to the end-customer).
Intranet "Paperless Office System"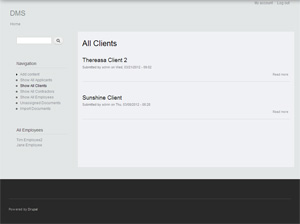 Drupal, PHP, MySQL
For this client, I developed a simple intranet system that allowed the company to manage its clients and staff. Documents could be scanned and connected with other data.
Drupal Connect (USA)
Drupal, PHP, MySQL
DrupalConnect is one of the world's largest Drupal service providers in the US. I was a full-time sub-contractor for DrupalConnect, helping to create world-class websites using the Drupal platform.
Waste Management
Drupal, PHP, MySQl, large scale websites
Waste Management is a US fortune-200 company that specializes in recycling and waste management. I helped develop several of their Drupal based websites, some of which are very large and boast hundreds of thousands of users and pages, such as these:
thinkgreenrewards.com encourages street-side recycling by awarding points which can be redeemed for coupons and products.
Greenopolis.com encourages people to recycle at designated store-kiosks by awarding points which can be redeemed for coupons and products. There are also pro-blogs and professional partner pages, as well as a sub-site called "Scan At School" that encourages school children to recycle, and schools are awarded prizes.
SeinQuest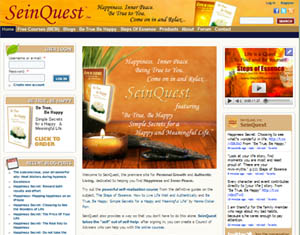 Drupal, e-learning, PHP, MySQL
Seinquest.com is a Drupal based social-networking site for a book-publisher, which features an online course and learning system. Special modules had to be developed that allows users to answer course-questions, and have a circle of trusted advisers review and rate their answers.
TV using Drupal
Drupal, PHP, MySQL
This client runs a website for streaming TV. When they hit the limits of what they could developed themselves, they called me in to develop the solutions along very strict technical requirements, such as switching TV-channels using Ajax, a complicated user management system with main and sub-users; specialized access controls, automatic recognition of terminal and subsequent automated login, and much more. Furthermore, I enhanced the customers online-billing system.
Marriott / Marriott Vacation Club
Enterprise Java/J2EE, Design Patterns, Websphere, Oracle
I expanded theSales and Booking Software system for Marriott Vacation Club, used worldwide to sell timeshares in Marriott's resorts. This project used Java / J2EE, EJB, WebSphere, Oracle, as well as web-services to integrate the system with other Marriott reservation systems.
Walt Disney Animation Studios
3D software, C/C++, Maya mel, Enterprise Java/J2EE, UML, Design Patterns
I developed 3D special effects software (C++, maya, mel) for the Walt Disney Animation Studios and received screen credits for Mulan, Dinosaur, Lilo and Stitch, and The Hunchback of Notre Dame. My work was also used (but no credit) on the live action features Rein of Fire, Kangaroo Jack, and 102 Dalmatians, done by Disney's special effects house Dreamquest/The Secret Lab.
Raytheon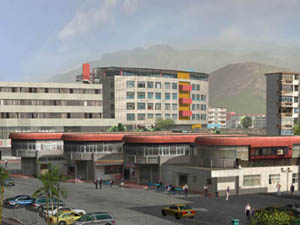 Video Game
I helped develop an arcade-like video-game application for this US fortune-200 company, which was featured in various trade shows. I lead a team of 3D artists and created a large scale urban city terrain that was integrated into a 3D game engine.
7BlueSeas.com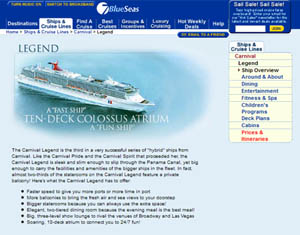 Large Scale website, .Net, XML webservices
I created an online booking engine that was integrated through a web-service to 10 major cruise-lines, such as Royal Caribbean, Carnival, Disney, Norwegian, etc. The software determined real-time cabin availability and pricing for every cabin of every ship of every cruse-line.
Univessence Digital Studios
Enterprise java/j2ee, UML, Design Patterns
I developed a digital asset management system which was used to track resources on web projects, and lead an offshore development team in China. The project used model-driven design with round-trip software/UML engineering: changing the UML automatically changed the software classes and vice versa: the design was the software. This kind of visual software design was invaluable in helping to communicate with a software team that was half-way around the earth and did not speak English that well.
Digital Ribbon
Cloud computing
I helped evaluate various technologies suitable for cloud computing used for large rendering. The increase in digitally produced movies and special effects, coupled with the rise of stereoscopic 3D, has driven up the demand for render resources many fold. Movie studios are scrambling to find suitable resources, and cloud computing offers a unique opportunity (infinite resources) as well as challenges (such as security concerns).