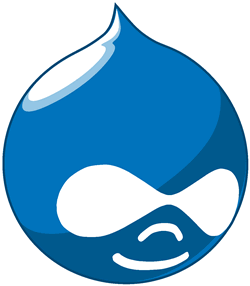 So what is Drupal, you ask?
What is Drupal?
Drupal is a leading web-framework which allows you to create anything from small sites to mega web-systems with e-commerce and social-networking. This can be done quite rapidly, if the system is not all too complex.
Drupal is a "Content Management system" (CMS) which makes it easy to enter content, without ever having to write any code.
Drupal is "Open Source," which means it will not cost you anything in licensing fees.
Drupal is modular: the base functionality can be expanded using modules, like for example blogs, forums, comments, contact-forms, etc.
Many of these modules offer the most commonly used base functionality, such as login and registration, user-management, security, etc. All this is readily available and does not have to be developed.
Because there are may thousands of these modules, you can build up a system very quickly without having to write a line of code.
But to build a really good Drupal site is still not quite that easy.
Please read here how I can help you, or contact me with your ideas.