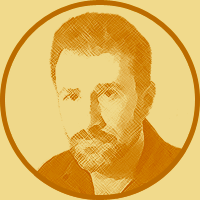 Hello, my name is Hanns Oskar Porr and I create websites and web-systems — from conception and development to maintenance.
For this, I use exclusively a powerful web-system called Drupal, which offers many advantages to you.
No matter if your project is big or small, I will create it to the highest of standards — quality and elegance all-around. Overall I have over 25 years IT-experience as a software engineer (Master of Science) and project lead, with customers like The Walt Disney Animation Studios and Marriott Hotels.
It also is important to me that you always feel treated well: you will always receive white glove service.
Depending on your preference, I will work with you as a freelancer or lead a virtual internet agency: On larger projects, I work with a network of highly skilled and qualified freelancers, and can quickly adjust my team to suite your project.
The internet agency is located in Trier, Germany (near Luxembourg), but I work with customers all over Europe.
So please contact me about your needs for Drupal websites, module-development, or consulting. I will be happy to assist you!
PS: Drupal sites often look "boxy", but they don't have to. I designed this site to show that with some creativity, things can be done differently: I do Drupal, but I think outside the (Drupal) Box.
We are weavers of digital dreams: YOU DREAM IT, WE WEAVE IT.