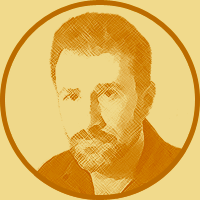 It all started many years ago when I saw a program on TV about computer graphics, and after that I devoted myself to mastering that subject. After an extended University tour, I developed special effects software for Walt Disney Feature Animation, and from there got into large scale enterprise systems and websites.
Today, I specialize in Drupal -- a powerful website framework and Content Management System.
I got into Drupal because I had written a couple of books and needed a website to promote them. I wanted something with social networking out of the box, yet flexible enough to be expandable, and Drupal was a great fit. Of course, it quickly became apparent that I needed some custom software. And from there it went.
Today, I am a professional Drupal consultant, and have worked on many Drupal projects, including sites with hundreds of thousands of users and pages.
By the way, I am also bi-lingual in English and German.
Academic
Ph.D. Candidate, Computer Science, University of Pennsylvania, Philadelphia, USA
Master of Science, Computer and Information Science, University of Florida, Gainesville, USA
Bachelor of Science, Computer Science, University of Utah, Salt Lake City, USA