I build websites with Drupal.
I've done a lot with it, from super-large to small projects, and I know a lot about it... You might say, I breathe Drupal, dream Drupal, and "do all things Drupal."
And yet, even though Drupal is really cool, I always follow this guideline: Great Software Design first, Drupal second.
You can't build skyscrapers without a solid and proven foundation: I just do Drupal right! Or stated otherwise: I build your website correctly, just with Drupal.
And with that in mind, here is what I do: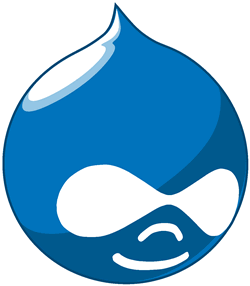 Website Development with Drupal, from conception to finished product.
Existing Drupal sites:

maintenance and changes
Drupal site upgrades: D6 to D7

Drupal Consulting.
Drupal Module Development. I often use sound principles from software engineering (i.e. UML, Design Patterns, OOP, etc.).
Drupal Architecture -- Selection and Configuration of modules.
Drupal Theming, including responsive design.
E-Commerce with "Drupal Commerce" shopping cart system.
multi-lingual website
Business Logic and processes: The encoding of your business processes in software.
Agile development, for example using SCRUM or similar.
Technologies: Technologien: Drupal, PHP, Javascript, Jquery, Ajax, MySql, SQL, HTML5, CSS, sass, Eclipse, Apache, Linux, Windows, git version control, SVN, Java, C/C++, UML, Design Patterns.
Why you need my help
Drupal is pretty awesome, because you can "wire together" a lot using thousands of modules. And that's a major advantage to you: you can build quite a bit of cool stuff just by configuring the system. But that is not always that easy, and you have to know what you are doing.
And at one point, sooner or later, you will hit the limits of what can be done through simply configuring Drupal, and you have to get into the code. Or you have specific business logic which needs to be encoded correctly in the software. So some things are done easily using the "Drupal way," others are not.
I use Drupal elusively since 2009 and am an expert who knows how to skillfully leverage the strengths of Drupal, and avoid its weaknesses: I use Drupal for what it is good at (and that is quite a bit) using "The Drupal Way." For the rest, I write code, and do it right!
25+ years Experience
But the real advantage goes beyond our experience with Drupal itself: it is my 25+ years experience in software engineering. Because at the end of the day, any Drupal website is nothing more than a large software system, and it helps to have worked outside the Drupal universe in other large Enterprise systems such as at Marriott and Disney. This makes me look beyond Drupal, and I set up the system using sound software engineering principles (i.e. Object Oriented, Design Patterns, UML).
Principles for Success
Bye the way, in doing so I use the same principles for success that I wrote about in my books:
Conceive: Develop a clear vision for what you want to do.
Architect: Decide on the best tools for that vision and set a plan.
Engineer: implement it meticulously.
Be Agile: if things change, adjust and repeat until you get it right. In software engineering this is called "agile software development," like for example "Scrum".
Qualifications
Bachelor of Science in Computer Science, University of Utah
Master of Science in Computer Science, University of Florida
Ph.D. Candidate in Computer Science, University of Pennsylvania.
25+ years IT Experience
Drupal since around 2008
Languages: English and German (bi-lingual)
Great (software) architecture is like Petrified Music. -- Goethe, with a modern twist
The term (software) 'engineer' is related to 'genesis' -- the beginning of creation.